Attending Physicians at The Laurels of DeKalb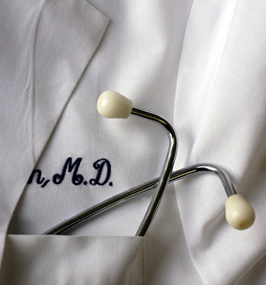 The Laurels of DeKalb is very pleased that many surgeons and attending physicians follow their patients at our facility.
If your physician does not have admitting privileges, our Medical Director or other attending physician will be happy to oversee your care while you are staying with us. If you have any questions regarding your physician coverage, please don't hesitate to contact us at (260) 868-2164. We can assist you to ensure that you will have physician coverage.
The current list of attending physicians at The Laurels of DeKalb includes, but is not limited to, the following:
Emilio J. Vazquez, MD, CMD, FAAFP, Medical Director
Dr. Vazquez graduated from the University of Maryland School of Medicine in 1982. In 1997 he retired from the U.S. Navy with 24.5 years of creditable service. He has been at DeKalb Medical Services Butler Clinic since 1998 and Medical Director at The Laurels of DeKalb since 2004. Dr. Vazquez is board-certified in Family Medicine and is a member of the American Medical Directors Association and currently a Fellow American Academy of Family Physicians.